Welcome to Magoo's Sports & Spirits!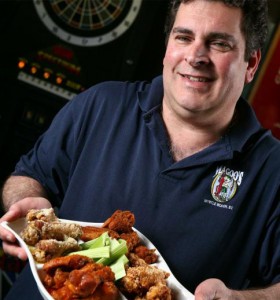 Magoo's Sports & Spirits has been a Myrtle Beach neighborhood sportsbar since 1995. Magoo's new location features an expansive mahogany central bar and plays all sports, all the time, from 24 televisions – not to mention steel and electronic darts, pool and a host of games.
Famous for the best chicken wings in Myrtle Beach and out of this world burgers, Magoo expanded the menu for his new location to include paninis, seafood baskets and sweet potato fries.
"Do the Goo" today. There's always great specials to try and great people to meet.